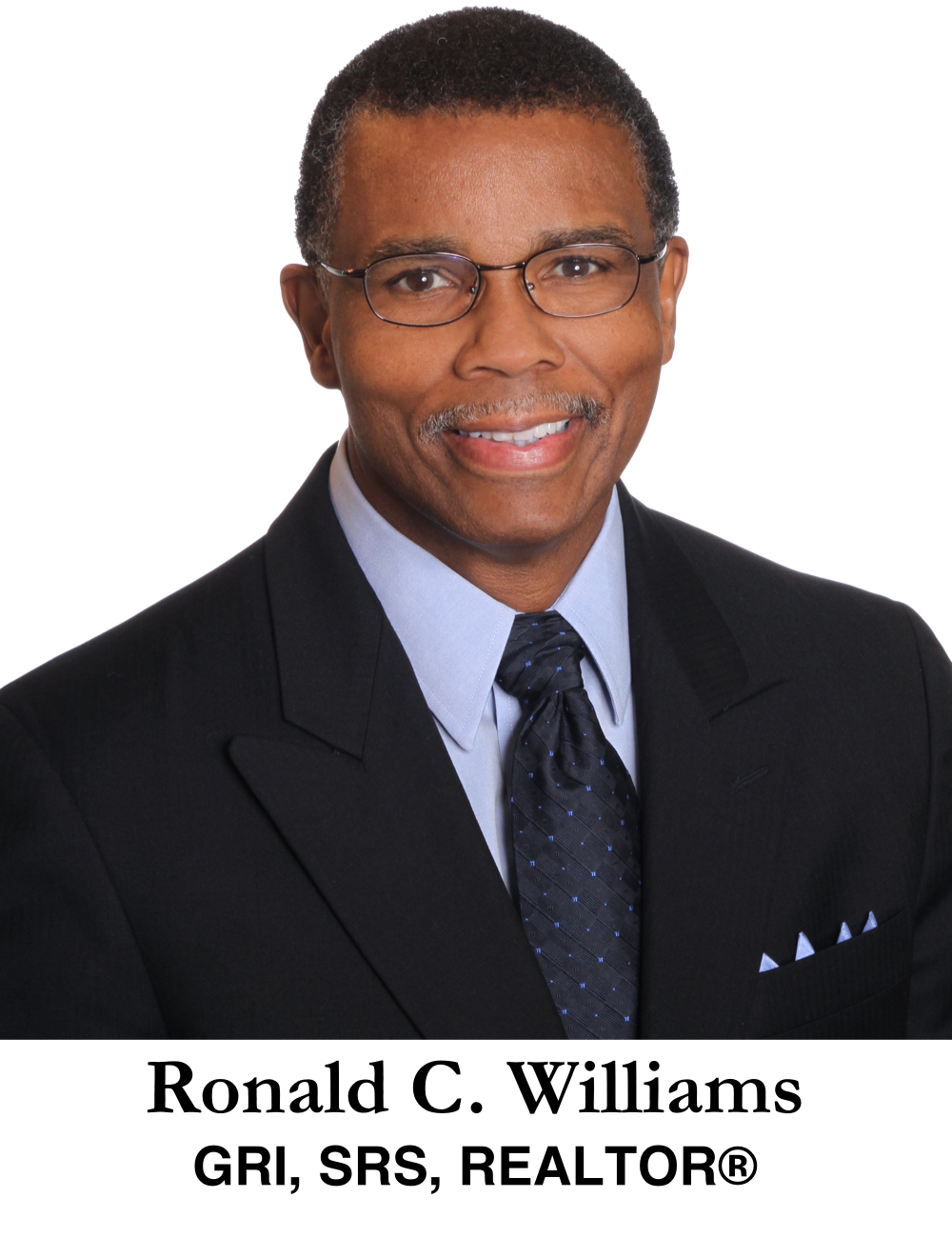 Ron Williams has lived in the Fort Worth, TX area since 2004. Prior to his real estate career, Ron had a successful 34-year career with the U.S. Department of Agriculture (USDA) Natural Resources Conservation Service (NRCS). He began his career with USDA-NRCS immediately after graduation from the University of Arkansas at Pine Bluff in 1977 with a Bachelor of Science degree in agronomy.
It was shortly after graduation from college that Ron's life changed forever for the better. He married Bettie, his wife of 38 years now and mother of their daughter, Sonya.
Ron managed a county field office in Eastern Iowa from 1979 – 1992 … providing technical services to 2,500 clients. He later managed a 20-county area leading 60 employees and serving 20,000 customers for 3-years in North Central Iowa. In 1995, he was promoted to the Midwest Regional Office (MWRO) in Madison, Wisconsin. During his 5-year tenure in the MWRO, he provided performance management and strategic planning leadership for 8 Midwest states.
Ron was promoted to State Conservationist for Michigan in 2000, where he led a large complex organization, directed a workforce of 225 employees, served 50,000 customers state-wide, and executed an annual budget in excess of $40 million. Beginning in 2004, he served as Director of the Central National Technology Support Center in Fort Worth, TX, where he led a team of 40 national specialists and provided technical transfer and training to 2000 employees in 15 Central states. He retired from USDA-NRCS in 2010.
After retirement from USDA, Ron joined Keller Williams Realty DFW/Southlake in Southlake, TX. Today, Ron implements advanced technology for extensive exposure for the home sellers he represents.
"It seems like all agents do similar things to market homes … the key is HOW WELL they are done!
Ron has a strong commitment to professional development having completed more than 420 hours of real estate training. He has earned the Graduate Realtor Institute (GRI) Designation, a mark of excellence that signifies the graduate has the knowledge and skills to perform successfully when working with clients in today's complex real estate arena. Additionally, as a Seller Representative Specialist (SRS) designee, Ron is a member of an elite group of trained seller client advocates and uniquely qualified to exceed the expectations of his clients by insuring that the client is at the center of the sale. Ron also believes in a high level of communication to keep his clients informed during every step of the process and transaction. It is truly all about his clients.
If you are thinking about buying a home or selling a house, please contact Ron. He would love to discuss your goals and the specific ways that he, along with Keller Williams Realty, can give you an advantage.
Realtor Designations
Graduate Realtor Institute (GRI)
Seller Representative Specialist (SRS)
Qualifications
Licensed Texas realtor since 2011
Member of National Association of Realtors (NAR)
Member of Texas Association of Realtors (TAR)
Member of MetroTex Association of Realtors
Member of Greater Keller Chamber of Commerce
Extensive training and expertise in the art of negotiations and conflict management